There are literally hundreds of young entrepreneurs launching their start-ups in Dublin, hoping to climb the precarious ladder in the tech, food and pharma sectors.
Many of these companies will go on to achieve greatness; some will be quietly successful, others will become well-known names across the globe. Others, sadly, will perish under the immense pressure of starting and running a company from scratch.
Dublin.ie caught up with Jack Kirwan (pictured above right), founder and co-owner of Sprout & Co. restaurants, which are, well, sprouting up all over the city, to find out what it takes to get from that initial spark to sustainability.
"The most difficult part is getting the first one open," said Jack. "So much has to line-up. And when you're so young you don't have much money, so you have to persuade someone else to put money forward. You also have to persuade a landlord to give you your space, and that needs to be in a good area. So there's a huge amount of factors. If you have a good reputation and you're busy, it's a lot easier to get a place open." Jack was 23 when he opened up the first Sprout on Dawson Street five years ago.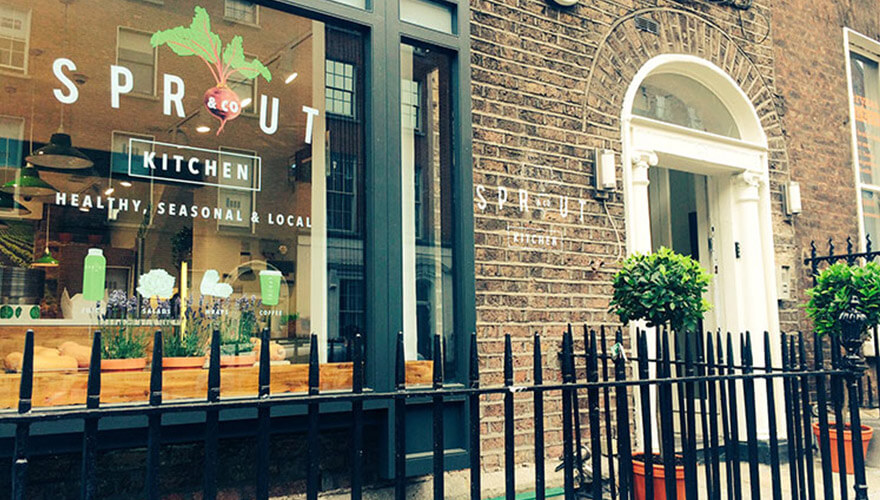 He said he's been lucky in that he had a lot of experience behind him from the start; working with Avoca from the beginning gave him all the right insight and advice he could have hoped for, as well as the necessary extra funding he needed to get business off the ground. "I often think about how difficult it would have been if I didn't have that experience and help from the start. Especially with everyone wanting to own a restaurant these days."
if you're focusing on what other people are doing, you're not focusing on what you're doing
It began when he was working at Avoca where he began a juice business, which was backed and supported by Avoca. "I had an umbrella of help, so I was able to learn gradually. If I'd opened up on Dawson Street straight away, I think I'd have still done a good job with it, but I don't think I'd have made the success that Sprout has been", he said.
Sprout got private investment and started out as something small, where Jack was the only one working on collections and deliveries. But gradually he was able to take on a small group of people and learn about management, which he had no previous experience in. "It started out with one person, then managing two people, and so on, so it was gradual and that was really beneficial," he said. "That was one of the hardest parts at the beginning."
Depending on the type of business, it's hard to know how long it will be before you know your product is actually working. "I think it took about three months before I could see it was working," Jack said. "I think we got really lucky opening at the time that we did. There weren't many people doing that kind of thing, and people wanted it. A friend of mine had the property on Dawson Street and wanted out, so a few things lined-up well in that sense."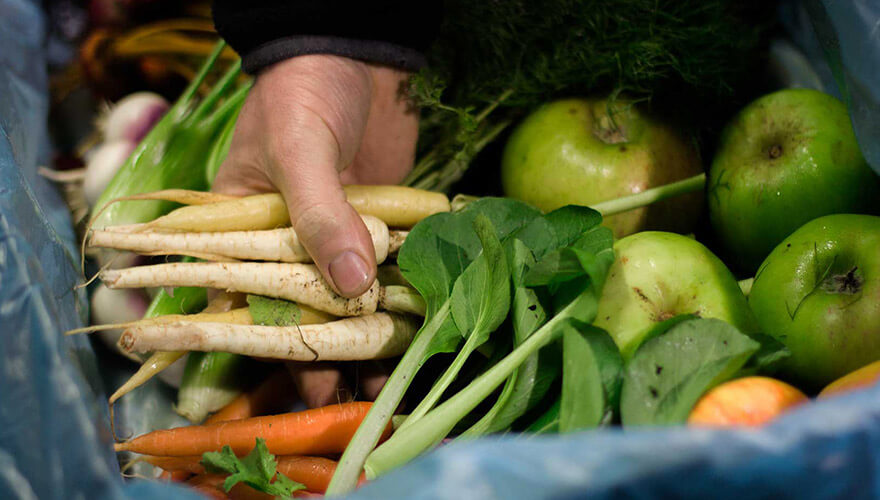 He said they didn't plan to open and expand as quickly as they did. "The momentum kind of pushed us to keep going. The people who had backed me at the start were saying 'you've got to keep going, you should go for it'," he said. "It's not like running a normal restaurant whereby each one has a different menu. We have an overall model that makes training easier and the menu is the same for each one. So that made it easier to push on."
At the beginning, Jack and his brother and co-owner Theo were up every morning at 2am to get things ready for the day. "That's why I sympathise with people starting out," he said. "You're up early collecting the fruit and vegetables and organising everything. Then you're coming home and doing the accounts and looking at how to grow the business. Nowadays, whilst I still work a lot of hours, my work now is to delegate, which is a lot easier. I haven't been up at 2am in a long time now, thankfully."
We're really close friends as well, so it works well and I wouldn't change it
The company has grown an astronomical amount since that first Sprout opened on Dawson Street. "We've got five restaurants now, and we have in the region of 60 people working for us," he said. "It's surprising to us as well!"
There's a huge community of young entrepreneurs in Dublin. Unlike in many other cities, it's an inclusive and supportive one. "I like hearing other people's stories about what they've done and extracting ideas about what they've done in different areas. You can take a lot from it. I've found there isn't a competitive element to it here, it's very supportive and everyone wants each other to do well," he said. "I don't know if that's unique to Dublin, but it's probably less cut-throat than other places."
In terms of competition, it comes back to the "less cut-throat" nature of Dublin's entrepreneurial community. "It's always interesting to see what other people are doing, but I've always been of the view that if you're focusing on what other people are doing, you're not focusing on what you're doing," he said. "We take ideas from fine dining restaurants and Asian restaurants and try to incorporate that sort of thing into our salads, but they're completely different from us and not competition. We'd take ideas from everywhere, like looking at the interiors of coffee shops and use that."