Stress baking. It's a thing, you know. It's what Caryna Camerino used to do after another difficult day in her old job in human resources.
Caryna Camerino, a first generation Canadian who has lived in Dublin for the past 14 years, wasn't always a baker. But food was a big deal at home – partly because her father, from Rome, is a stickler for authentic Italian cooking. Such a stickler in fact that she loved going to friends' houses where she could enjoy a regular tv dinner like normal folk do. Intending to visit Ireland for a couple of days after she left college, she's never left. The job in HR was courtesy of an engineering company that sponsored her visa. She kept at it until her bakery habit turned from stress management to gainful employment. Today she runs a bakery and two cafés. She employs 26 people.
Dubliners appreciate good honest things like humour. And good cake.
14 years at work in Dublin haven't dulled Camerino's appreciation of the people she meets – which still has a delightfully positive shine to it. "Dubliners have really big hearts and I think they really appreciate good honest things like, you know, humour. Or in my case, good cake."
Dublin's interconnectedness has also paid off for Camerino: "because it's comparatively small, people really support you – and that support means so much more than if you were in a bigger pond. It's been ten years since I left the engineering company and to this day I've never pitched business [to wholesale customers]. They've all come to me through word-of-mouth or 'I have a colleague who recommended you'. People are really generous with their support and that means a lot."
Which means you get a lot more creative freedom.
Local suppliers play an important supporting role too. "We use McNally Family Farm who grow in north county Dublin for a lot of our vegetables. Elliot's cash and carry has been with us from the start and their customer service is super-amazing. Roasted Brown in Delgany supply our coffee". (This coffee is super-amazing too – you have Dublin.ie's word for it.)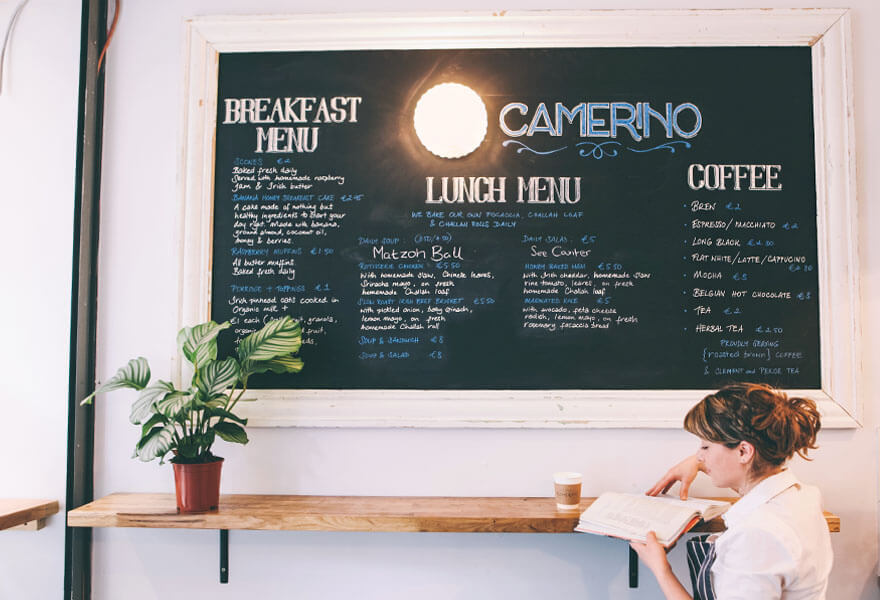 Camerino agrees that the pace of change has accelerated during the years she's spent in Dublin. Coming from a multicultural background herself, she notices in particular a more diverse range of cultures in today's Dublin: "Dublin is a lot more multicultural than when I arrived first for sure. You can see it in how people are more curious about new food. When I came first people were only beginning to learn about wine and maybe coffee. Takeaway coffee was just starting to become a thing when I first arrived."
Just give me anything that has ham on it.
Nowadays, she says, if you put kimchi on a menu people don't blink. "People are well-educated on food now. And they know the difference between when they're being treated right in a restaurant by the chef and when they're being hoodwinked." In this respect, she believes the recession might have had a salutary effect: "I think the recession cleared out a lot of the bullshit coffee shops. I think there's only really room for good ones now."
Another advantage of Dublin that she identifies is a comparative lack of bureaucracy. The genesis of her business was at a farmer's market in the city's Ranelagh suburb. She makes the point that setting up a similar stall in other cities can be "a big deal with a lot of red tape". In Dublin she was able to call the Health Service Executive and provide herself with the necessary paperwork in double-quick time. "The barriers to entry are low here", she says. "Which means you get a lot more creative freedom."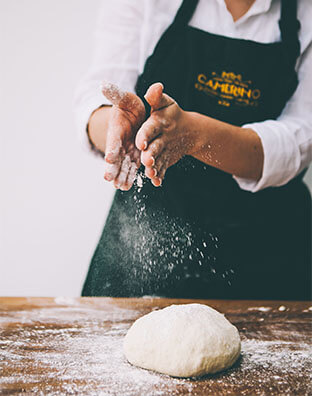 In common with many cities today, Dublin has a thriving coworking scene. But Camerino was an early beneficiary of the serendipity that occurs when a bunch of start-ups are working together in the same space. In her case, a chance encounter at her coworking space with Mark Rafferty, one of the co-founders of GoCar, led to a happy experience with peer-to-peer financing (for €10,000's worth of coffee-making equipment). She's proud to say she obtained the lowest interest rate on record to date in the history of peer-to-peer lender Linked Finance.
One of Camerino's cafés is on the south side of the river Liffey, on formal and elegant Merrion Square. The other is on Capel Street on the north side of the river. It's a busy and eclectic shopping-and-eating street. So who better than the Canadian baker to comment on a city that packs a lot of variety into a compact space? "On Capel street," she says, "people are looking for something quirky, a bit different. On Merrion Street you get people who might be looking for an elevated quality place. But you also get hungry people who are like 'just give me anything that has ham on it'". The ham is supplied by Lawlor's butchers in Rathmines, another Dublin suburb with impeccable foodie credentials. And yes, it's super-amazing too.
Camerino is at 158 Capel St, Dublin 1 and 37 Merrion Square East, Dublin 2.
Website: camerino.ie | Insta: @camerinobakery