The Dublin Economic Monitor reports on economic trends emerging in the capital and provides a comprehensive picture of how the Dublin economy is performing.
The Monitor publishes new data each quarter to help the reader process and understand economic performance. It provides a dashboard of the most relevant economic indicators for Dublin on business and consumer sentiment, employment trends, passenger and freight information, and property trends. It also provides unique insights into domestic and tourist spending in Dublin.
Latest Dublin Economic Monitor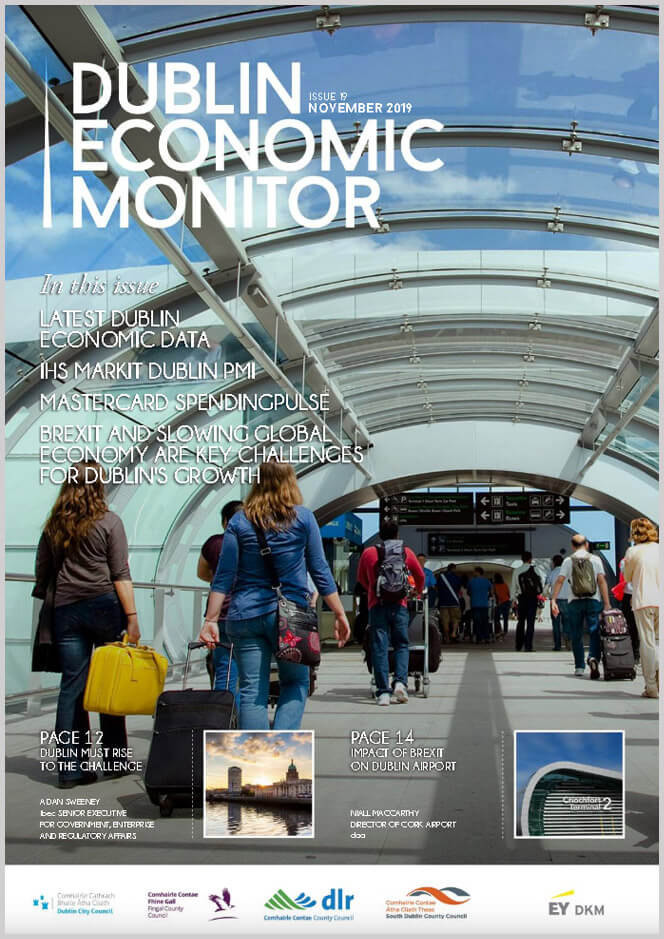 Previous Dublin Economic Monitors
While there is significant information available on developments in the national economy, the Monitor is intended to address the absence of a regular bulletin on trends in the Dublin economy. It will be of particular interest to all those doing business in Dublin or considering locating here.
Each quarterly report also features articles and interviews with business owners and other representatives on how they are driving business and making the most of available opportunities.