Compact and easy to navigate; mild no matter the season; filled with opportunity: there are a lot of reasons Dubliners love the Fair City.
But if there's one reason to move here, it has to be the people. They're the reason the city was recently voted in the top 10 friendliest cities in the world; why it has the greatest nightlife; why its art and culture is some of the most influential and vibrant to be found anywhere. And once you get here, they'll be the reason you want to stay.
Quality of Life
If you're planning on moving to Dublin, you can learn all about what to expect in our Live section. Of course, you'll need accommodation, and whilst the market is at a high, we've written a guide. You can also read our guides covering the cost of living, education and childcare.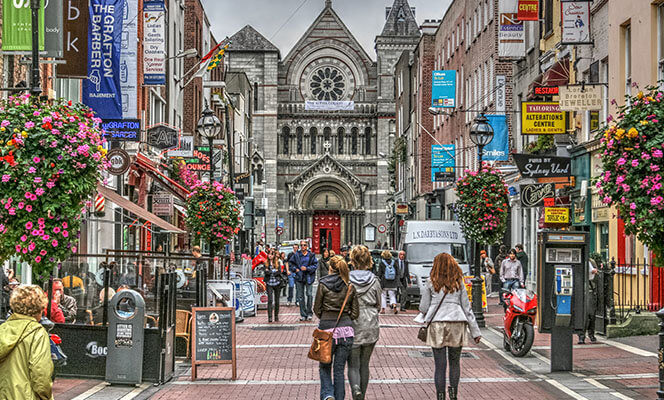 Dublin's population is becoming more diverse all the time and its attitudes are increasingly liberal. It's a safe place to live and there are plenty of events and organisations which will help you to meet up with like-minded people. The cultural and food scenes here are rich and vibrant, and Dubliners enjoy excellent access to facilities and amenities for sports and recreation of all sorts.