Getting lost in a new city is a good way to explore, feeling lost, however, is something entirely different. A new city is an opportunity to rewrite your life, but it can be tempting to slip into a routine of what feels comfortable and familiar; home to work and work to home, texting and scrolling the evenings away. To make a city truly your own, you need to create spaces for yourself within it; a favourite café, a bookshop, your secret hideaways, with activities where you can meet like-minded souls.
On a cold winter night in Dublin, down the mews-lined Waterloo Lane in the south city centre, lies one such pocket of space, a yoga class led by teacher, Kitty Maguire – a place to lie down in a candle-lit room and take a bit of time for yourself. This is not the expensive pants sort of yoga, nor the red-faced, wringing the sweat out of your t-shirt sort of yoga.
Kitty starts by asking each person how they feel that day, reminding us of the changing season, and that any feelings we might have of wanting to rest or hibernate are natural. She asks everyone's name and what season they are feeling – some feel more Spring in themselves, some feel Winter. An open and honest straight-talking Dubliner, Kitty invites people to talk, and people open up in spite of themselves. This is restorative yoga, where the focus is less Cirque du Soleil and more slow and still. Don't worry too much about your bendability, although there are opportunities to push yourself harder if you wish.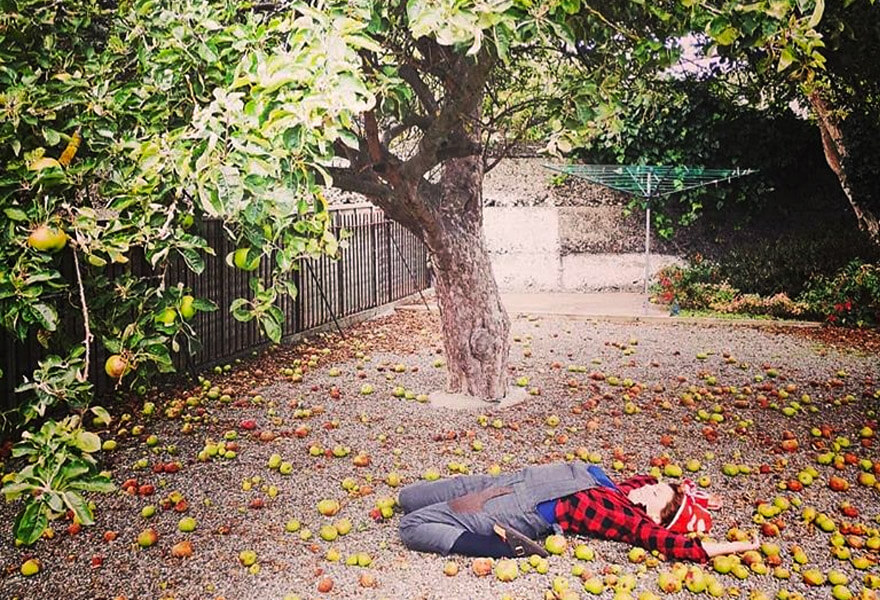 "Yoga is a great place to meet new people because for starters, they get to work on their selves and get a bit of comfort when they're lonely. To meet these emotions that surface when you're afraid or vulnerable in the world, its a great support like that," Kitty tells Dublin.ie after the class. "And there are different styles of yoga that will give an endorphin release or physical strength or mental, emotional or spiritual awareness so whatever class you pick you're picking like-minded people."
Yoga is a great place to meet new people.
Kitty, who has been teaching yoga for nine years, likes to start her classes and workshops with a chance for people to get to know each other. "People are always a bit insecure or a little bit on edge coming into a space where they don't know anyone, or they feel a bit self-conscious about starting something new. I will always start with someone I know and get them to introduce themselves and share as much or as little as they want. Sometimes if somebody says, I'm just having a bad day, you can feel the energy in the room shift because of the compassion towards that person.
I think that's the thing with yoga and the style I teach; I realise there is so much loneliness and pain in the world that you never know what anyone is going to bring to the mat." She adds, "It's not like every class that comes in we have this semi-therapy!" More that it's important to create a place where people might feel that "they've maybe been a little bit vulnerable and it wasn't 'judgey', it was kind."
Whatever class you pick you're picking like-minded people.
There's a yoga style for everyone, Kitty says, who always has unwaged rates for classes. She even runs a class called Yocella which features live cello accompaniment. "It's like finding your hairdresser, or your doctor, you'll try out a few before you find the one for you."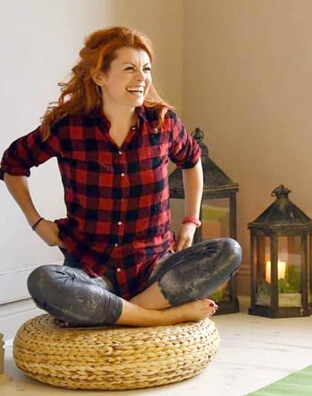 Before focussing on yoga, Kitty taught pilates and dance. "I didn't really know how to be still and calm, but it was leading to chronic burn-out and fatigue. My body was breaking down all the time." Now she practises a yoga that focuses on stillness. "It's way harder for people to sit still with no distraction, no book, no phone. Just to be left with your self is torture for a lot of people." She shies away from rules-based yoga. "I constantly give people permission to stop trying so hard. It's all about self-compassion. I say to people if you want to just lie on the floor and give your body two hours to rest and people are like, 'What? Really?'"
While doing the slow movements in Kitty's class, you remember that so much of yoga is about planting yourself firmly in your pose. You're reminded all the time to ground yourself, to imagine roots growing from the palms of your hands or the soles of your feet down into the ground – which might be just what you need when you find yourself in a new city.