Pitching itself as "the greatest story ever strolled", the Icon Walk cracks the heart of the Irish people wide open and tie-dyes the backstreets of Temple Bar with its vibrant colours.
Like spokes from a hub, the walk's rainbow-painted laneways radiate outwards from The Icon Factory, a gallery and shop at the corner of Aston Place and Bedford Lane. Founded in 2009 by Barney Phair, this not-for-profit artists' co-operative is run for the benefit of the many creatives that ply their wares here.
These streets are an unexpected treasure trove of culture and colour, splashed across spray-paint-proof murals – a necessity in an area still dogged by occasional vandalism. In fact, antisocial behaviour has played a huge role in the Icon Walk as it exists today. Originally trialled as an exhibition along the Liffey boardwalk, Phair and his co-creator, artist Aga Szot, were eager to create a space that would revitalise this neglected area and encourage visitors to think about the soul of the Irish people. "We want to show what joins people together – not divide them," says Szot.
Barney did this whole project in three months
The outcome is a blend of pop art, subversive messaging and of course, modern iconography. Painted by dozens of artists, the portraits cover the walls with the stories and faces of Ireland's musical, sporting, theatre, literary and popular culture heroes. What results is an eclectic mix united in glorious technicolour: Samuel Beckett rounds a corner from Father Ted, Gaybo faces off against Luke Kelly, while Rory Gallagher and Phil Lynott duet at the corner of the Hard Rock Café.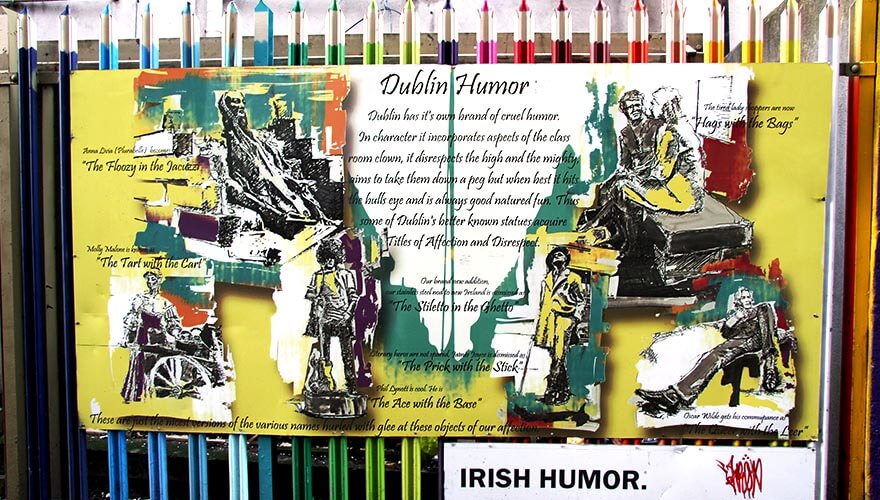 It's widely accepted that Phair, a writer and historian who funded the entire project himself, is the hero these streets deserve. "He's a walking atomic bomb of energy," says Szot. "People in this area wait two years to get planning permission to put in shutters on their doors, and Barney did this whole project in three months."
Lonely Planet calls the walk "fantastic"; TripAdvisor is filled with adoring reviews
But even the most philanthropic spirit can't singlehandedly face down the financial realities of a project like this. "It's beginning to show its wear and tear. We would love to add an audio-visual dimension to bring the icons to life – but we are refused funding from everyone, despite worldwide praise and acclaim," says Phair.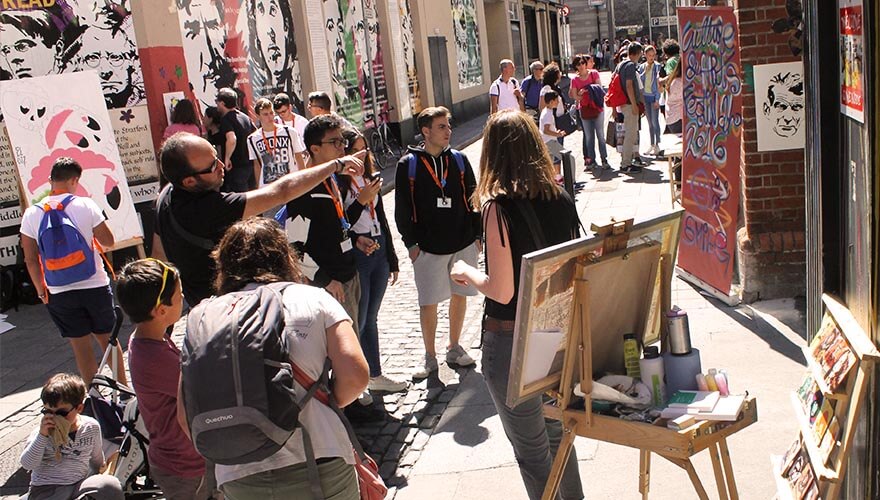 It is, as he says, "baffling". Lonely Planet calls the walk "fantastic"; TripAdvisor is filled with adoring reviews; the New York Times featured the murals in its Arts section. Visitors have doubled in the last five years – and it's not just tourists that love it.
people get an idea of the soul of Ireland
The Blind Elephant Collective is an illustrators' group responsible for 24 images on the Icon Walk and in the Factory, and founder Kevin Bohan explains why: "It's a great place for new artists of any age or discipline to hold an exhibition, especially for people starting out. It is free to exhibit and the Icon Factory takes no commission from the sale of artworks on the wall. It is not a walk of fame; it is the cultural history of Ireland. What does it mean to be Irish? The Icon Factory encourages people to make up their own mind."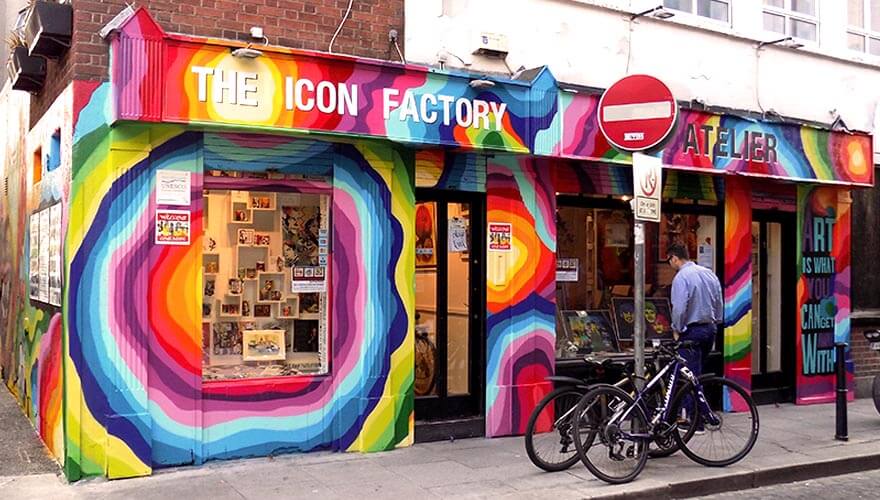 It's a philosophy that runs to the very core of the Icon project. "We don't want to make money," says Phair. "We want to inform and educate people. The idea of the wall is that people get an idea of the soul of Ireland. If you think of the people, not just the dirt they're standing on, it's not the physical locations, it's not the wind blowing in off the Atlantic – it's the people.
We want to impact everyone who is reading the words on these walls
You can be walking in your own shoes every day and have no idea who you are. I want people to look at the wall and think: who am I? Who are the Irish, and why are we the way we are?"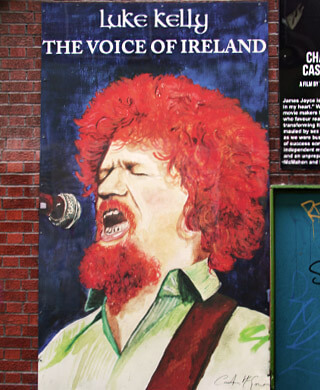 Environmentally friendly, free to view and artistically inspiring – this is urban reclamation at its most pure and well-intentioned. And as registered charities go, it's unconventional: a permanent, grassroots, open-air art installation, patchworked together by the creative minds and zealous hands of countless volunteers. It's no wonder that Phair and Szot have been invited to recreate the project in London, Boston, Seattle, France and beyond. However, with no public funding to support the Dublin project, it's difficult for the Icon Walk to reach its full potential.
But if history is anything to go by, Phair and Szot won't be easily defeated. "We want to impact everyone who is reading the words on these walls. We want them to feel attached, to have a laugh. Because everyone identifies with this experience – and we want to do a lot more still."