Since returning to positive growth in 2011, the Irish economy continues to gain momentum, a trend reflected in the strong performance of the labour market. There was an annual increase in employment nationally of 3.4% or 74,100 in the year to the second quarter of 2018 (Source: CSO). In Dublin and the mid-east, the number of jobs in FDI companies rose by 14% in 2018 (Source: IDA); employment is forecast to continue to grow strongly to 2030.
Accompanying this increase in employment is a growing need for talent. There are plenty of opportunities for people with various particular skills. Ireland's Skills and Labour Market Research Unit (SLMRU) has identified skills shortages in the following areas:
Professionals/associate professionals
ICT (software developer, project manager, web developer, testing, security, technical support, systems/database administrator)
Engineering (production, process, quality, validation, product design/development, electronic, electrical, mechanical and chemical)
Science (analytical development chemist, biochemist, formulation scientist, microbiologist, QC analyst/validation technician)
Business & finance (risk, compliance, accounting, financial analyst, business intelligence, data analytics)
Health (doctor, nurse, radiographer, niche area specialists (prosthetists, radiation therapists, audiologists), managers)
Construction (construction and quantity surveyors with BIM (building information modelling), CAD, project managers, civil engineers)
Skilled trades
Chefs, tool making, welding (TIG, MIG), butchers/deboners, steel-erectors and steel fixers, curtain-wallers, glaziers, pipelaying, shuttering carpentry, shift managers and supervisors
Sales
Technical sales, multi-lingual customers support, marketing specialists
Operatives
CNC, drivers (forklift and special vehicle)
Growth areas
The five industry sectors expected to experience the most significant growth are as follows:
1. Information, Communications and Technology
Dublin's reputation as an IT hub will continue to grow over the next decade. It currently accounts for 9% of all jobs in the capital: three times the EU average. Startups and expanding tech companies have to date been attracted and encouraged by a clustering effect that is forecast to continue, with the sector expected to be almost 30% bigger by 2030. Telecommunications, technical support, networking, programming, infrastructure/big data and AI jobs, as well as demand from the services sector, are expected to drive this increase.
Main employers in this sector:
2. Health and Social Care
Healthcare, residential care and social work are expected to add the largest number of jobs over the next decade. It is currently the second-largest sector – accounting for 13% of all employment – and is forecast to see employment grow by a third by 2030. Jobs for doctors, nurses, medical and pharmaceutical technicians, personal care workers and social worker are all expected to be in demand.
Main employer in this sector: Department of Health
3. Professional services
Positive trends in the growth of professional services – which represents 8.5% of total employment in Dublin – are expected to continue driving employment higher until 2030.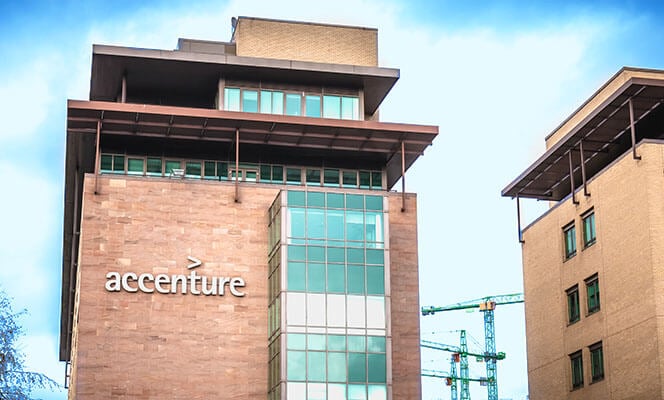 Demand for research and development, advertising, real estate, legal, finance and marketing services are forecast to show significant growth. Roles as managers and other professionals are expected to provide the largest employment opportunities.
Main employers in this sector:
4. Arts and recreation
Dublin has long been famed for its vibrant arts and recreation scene. This sector accounts for almost 6% of all employment and has experienced comparatively faster growth than the EU average since 2011. This outperformance is expected to continue, boosted particularly by growth in sports activities. This will drive demand for sports and fitness professionals, artists and other cultural professionals.
Main employer in this sector:
5. Logistics and storage
Logistics and storage is expected to be the fastest-growing employment sector in Dublin over the coming decade. This will be driven by demand for both passenger and freight transport and associated activities, including storage and courier services. The sector currently accounts for about 5.5% of total employment.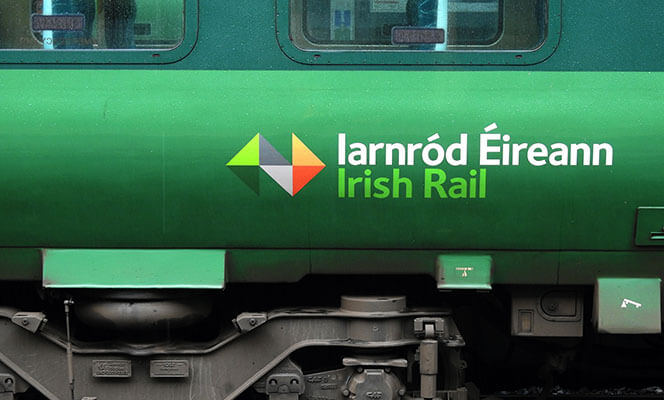 Dublin Airport has already seen passenger numbers and freight tonnage grow strongly, with planned development expected to boost activity further. Similarly, freight through Dublin Port is at record levels, with additional investment committed to meet additional capacity. The growth of internet shopping is also expected to continue to drive increased demand for warehousing.
These trends are predicted to spur demand for business managers, drivers, plant operators and pilots.
Main employers in this sector: